To coincide with its annual developer's conference, Facebook quietly launched the slightly revamped Facebook Messenger app for Android on Tuesday. The app doesn't look much different than the last version, but it does come with a few new features, including the ability to send a quick selfie and easily peruse your library of stickers.
Snap a selfie or send a video
Messenger now supports the ability to plop a video from your device directly into the chat window. You can post videos you've already recorded and stored in your gallery application, or you can snap a quick selfie with the Quick Cam button.
At its F8 Developer's Conference, Facebook said that the Quick Cam is meant to help users feel like they're "conversing with someone when [they're] together."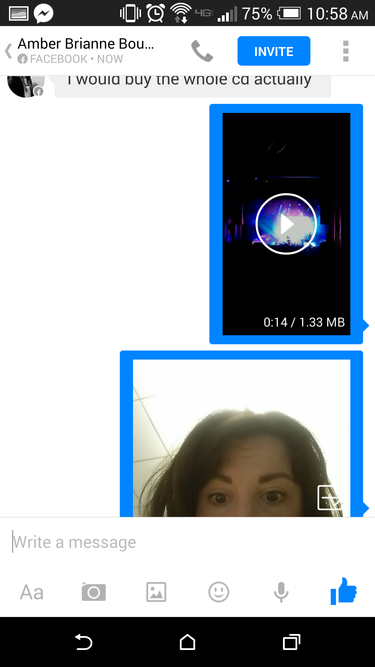 Currently, the video feature only works for devices running Android 4.3 Jelly Bean and above. Facebook promises to bring it to more phone soon.
OMG stickers
Admit it: stickers are fun. Facebook has made it easier for you to buy new ones by letting you tap a sticker your friend sends you from within the chat window to bring up the sticker store page. There are plenty of free sticker packs, too.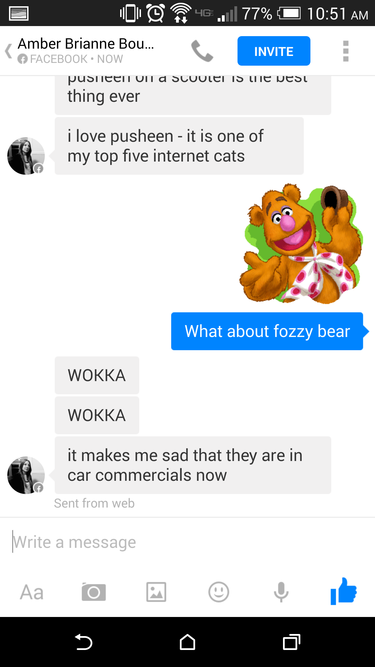 At F8, Facebook said that the Android version was designed specifically around Android's interface standards. "iOS bias runs deep," said Luke Woods, director of product design at Facebook, during the Messenger session yesterday at the F8 Developer's Conference. "Messenger was a bit like an iPhone app that we ported over to Android." Although diehard Android fans are used to dealing with poor port overs from iOS, Facebook is trying hard to differentiate its apps across platforms. "We designed the new Messenger to feel much more native to Android," said Woods. It's even been designed to properly scale on different screen sizes—a good move when you consider the many screen sizes in the fragmented Android market.
The new Facebook Messenger is nice to look at and easy to use, but unless you're a diehard Facebook junkie you might not find much use out of a separate app just to chat with your Facebook friends. But if you are, you can download it now in the Google Play store.