For many people around the world, Wednesday is merely Hump Day; a mid-week indicator that Friday is not too far off. But for Android users, Wednesdays are usually Google Update Extravaganza Day; a day when Mountain View bestows little presents it calls "app updates" onto its devoted Android users.
This Wednesday was no different. The search giant launched two giant updates to both its Google Play Games app and Text-to-Speech. Let's do a quick run-through of what's changed.
Google Play Games
Google updated its Google Play Games app from version 1.1 to a whopping version 1.5 with a flurry of new features that help encourage multiplayer gaming. Not only can you now join games quickly from within the app, you can also sift through invites from your friends and check out the games they're currently playing to join in.
Other updates to the app include minor interface changes. For instance, the Settings button has been eliminated from the Action bar; it's now tacked on to the rollover sidebar for easier access. The Action bar seems a bit pointless, however, since it only houses your Accounts information and a quick access link to the Help page.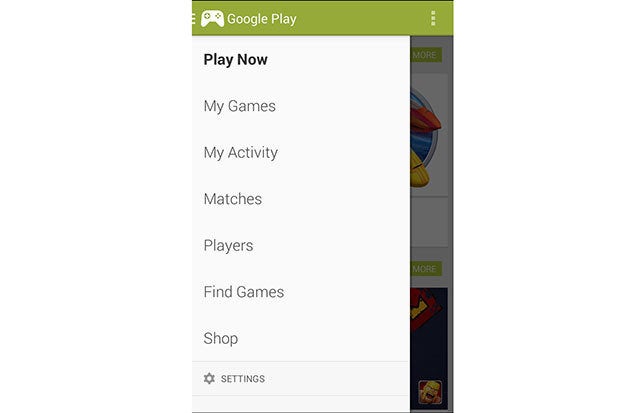 Text-to-Speech
The movie Her is quickly becoming a reality. Google's Text-to-Speech version 3.0 adds support for high quality voices. The digital voices aren't exactly like Scarlett Johansson's smooth and sultry vocals talking back to you, but it does sound much more human-like and less high-pitched when compared to Android's previous digital voices. You can choose between male and female, but be forewarned—the high quality voice data takes up a whopping 276MB and 100MB for the female and male voices, respectively.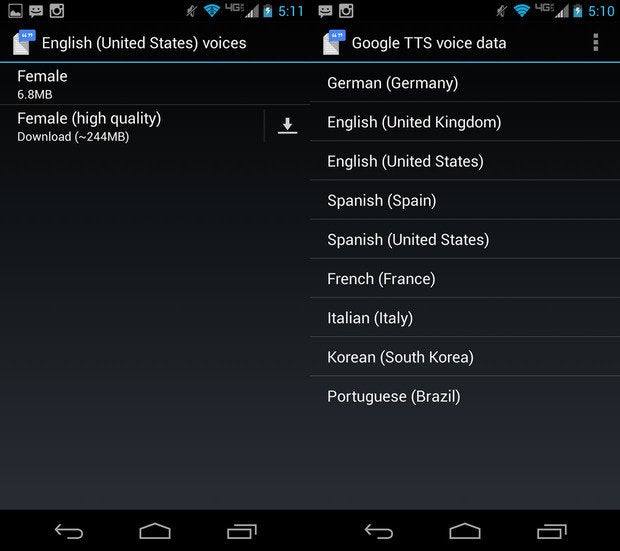 Brazilian Portugeuses and United States Spanish have also been added to the language packs, and the update lets you easily toggle between different language packs. 
You can wait for the rollout to hit your device, or manually download the Google Text-to-Speech app.